Educational gifts do not have to be dull and boring! There really are some great alternatives.
Books, books and more books!! Really think about your child's interests and give books that will appeal to him or her. If your child is very young or isn't an enthusiastic reader, buy books with great illustrations or graphics that will inspire your child to look through the book. Simply exposing a child to books goes a long way in inspiring him or her to read. Education.com has a comprehensive list of book suggestions.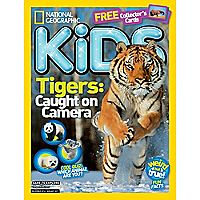 Magazines are a fabulous and inexpensive gift and most are under $20 for a one year subscription. And it comes in the mail, personally addressed to your child. How exciting is that?!! National Geographic Kids, Sports Illustrated, American Girl
are just a few of the magazines available for kids. Find one that appeals to your child's interests, be it sports, crafts, fashion'¦whatever you child is into at the moment.
Games are another fun and reasonably priced gift that teach and encourage skills such as math, reasoning, strategy, teamwork, spelling, writing and creativity. Consider Monopoly, Clue, Scrabble, Checkers, Chess, Trivial Pursuit, Pictionary, Backgammon and so on. These come in fun versions with action heroes of block buster movies.
For the very young, games or activities that teach fundamental pre-reading skills such as patterning, rhyming and matching are a good choice. Candy Land, memory card matching games (such as I Spy) and Sequence for Kids are just a few.
Games and books (new and used) can be found on amazon.com
or ebay.com.
Encouraging a child or young adult to learn a new language is one of the best ways to broaden the mind. A good language learning program is Rosetta Stone
. This will challenge your child and provide them with a skill they can use throughout their life.

And if your child will be happy with nothing less than a video game, the Leapster
is a good choice. The handheld video system's games are educational and fun.
Hopefully this will get you started on a quest for educational and fun gifts for the children on your list!